I Thought I had a big rig !!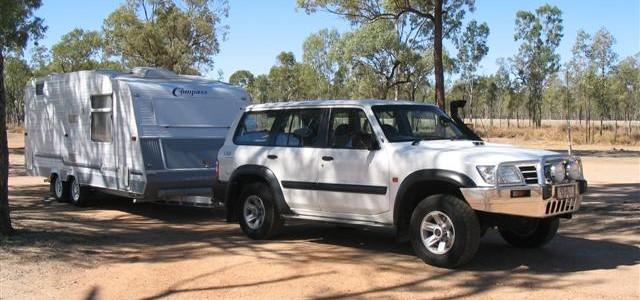 The GU patrol and Compass van that we used to travel round the country.
Due to unforeseen circumstances and our late years we have sold the compass and the patrol to another couple starting out on their adventures.
The van has gone to a good home and will be looked after .
We have purchased a Nissan Xtrail automatic 4WD and though it is quite a bit smaller than the patrol we are growing to like it quite a bit.
The ride is much softer than the patrol and economy so far is very similar though petrol is marginally cheaper than diesel.
The Xtrail seems to like fuel quite a lot, particularly round town, we get about 12L/100 town use and as low as 7L/100 on the highway two up plus luggage and travelling at posted speeds.
We replaced the tyres with GT radials and the ride has improved with even less road noise. Recommend GT's for the Xtrail.
You can comment on the site by emailing us